Join us as we power
messaging across Africa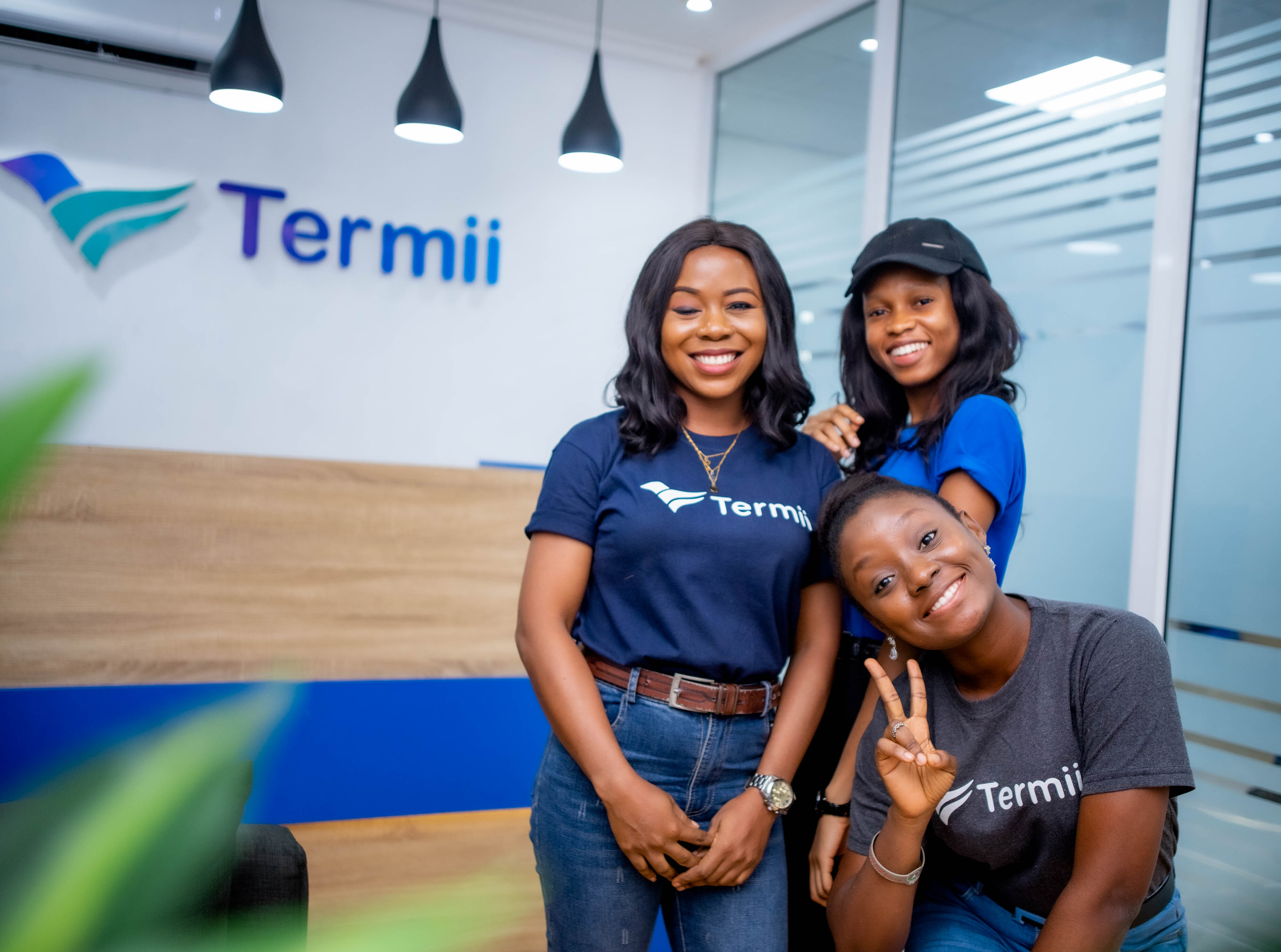 We pride ourselves in our People and place them at our CORE. We're intentional about the growth of our people, and we provide them with opportunities to shine daily with the exciting work we do.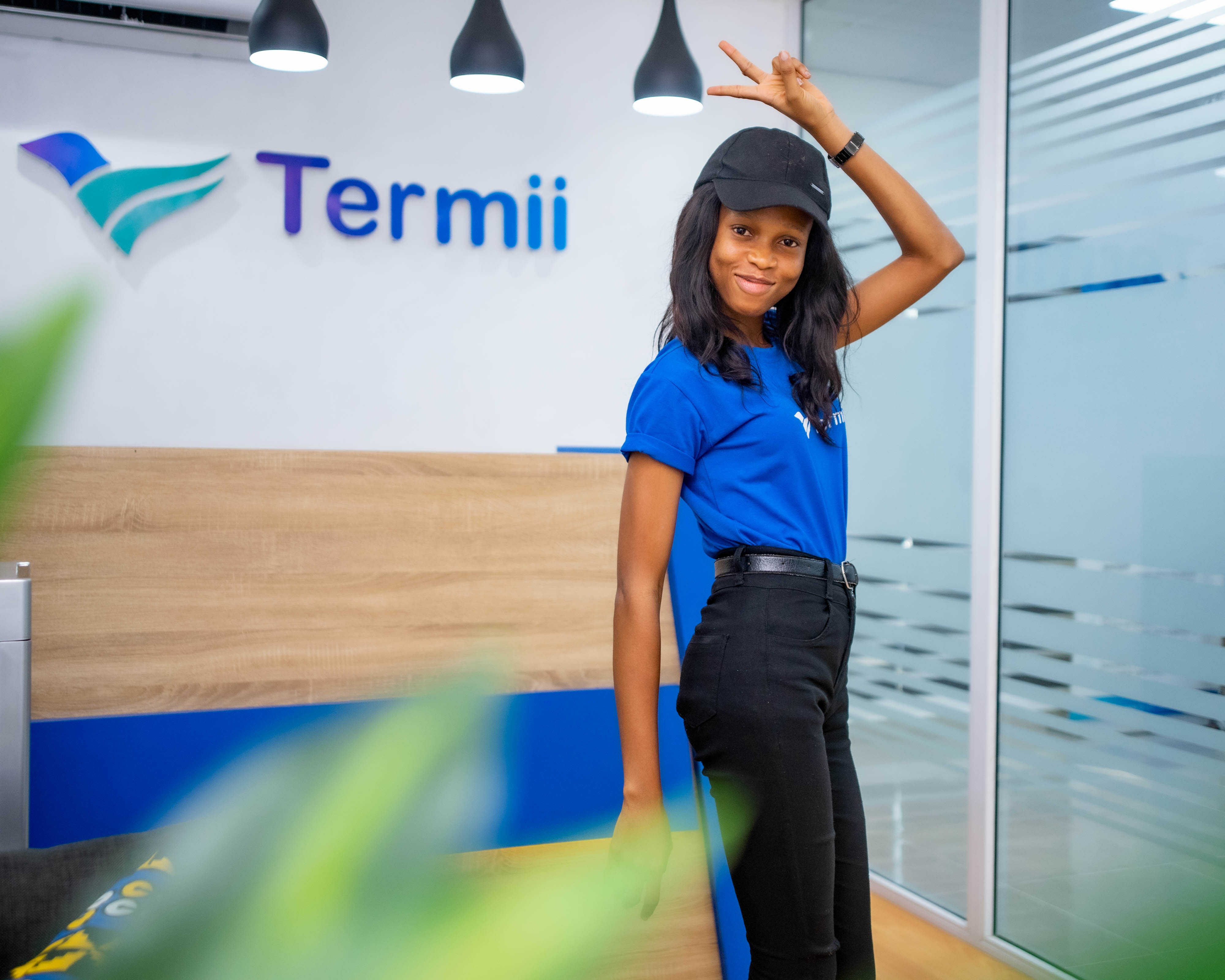 The traits that

makes us successful
Ownership
Our people explore and own their process; you do it as best as you can while we cheer you on!
Customer Centric
We build for people first; Ease of use and customer satisfaction is a priority to what we are building.
Professionalism
At Termii, we conduct ourselves as high-level professionals in what we do daily.
Simplicity in approach
We believe that the simplest solutions is usually the best one.
Excellence
Beyond delivering our tasks, we leave a touch of flawlessness on what we do.
Growth Mindset
We know its a marathon and not a sprint; we learn daily and we strive to apply it to what we do.
Our Perks
You enjoy all these when you join our team!
Work Devices
You get work device(s); a laptop & a phone (if required) on your first day with us.
Hybrid Work Structure
You choose the days you want to work onsite or remote; we believe work should be comfortable.
Health Insurance
Free access to medical & health insurance coverage when you join us.
Sponsored Development
We want you to get better at what you do with our free access to learning materials to grow your skill.
Data Allowance
You get monthly data allowance to help you mitigate your internet expenses.
Light Refreshment
Free light refreshments when you choose to work onsite.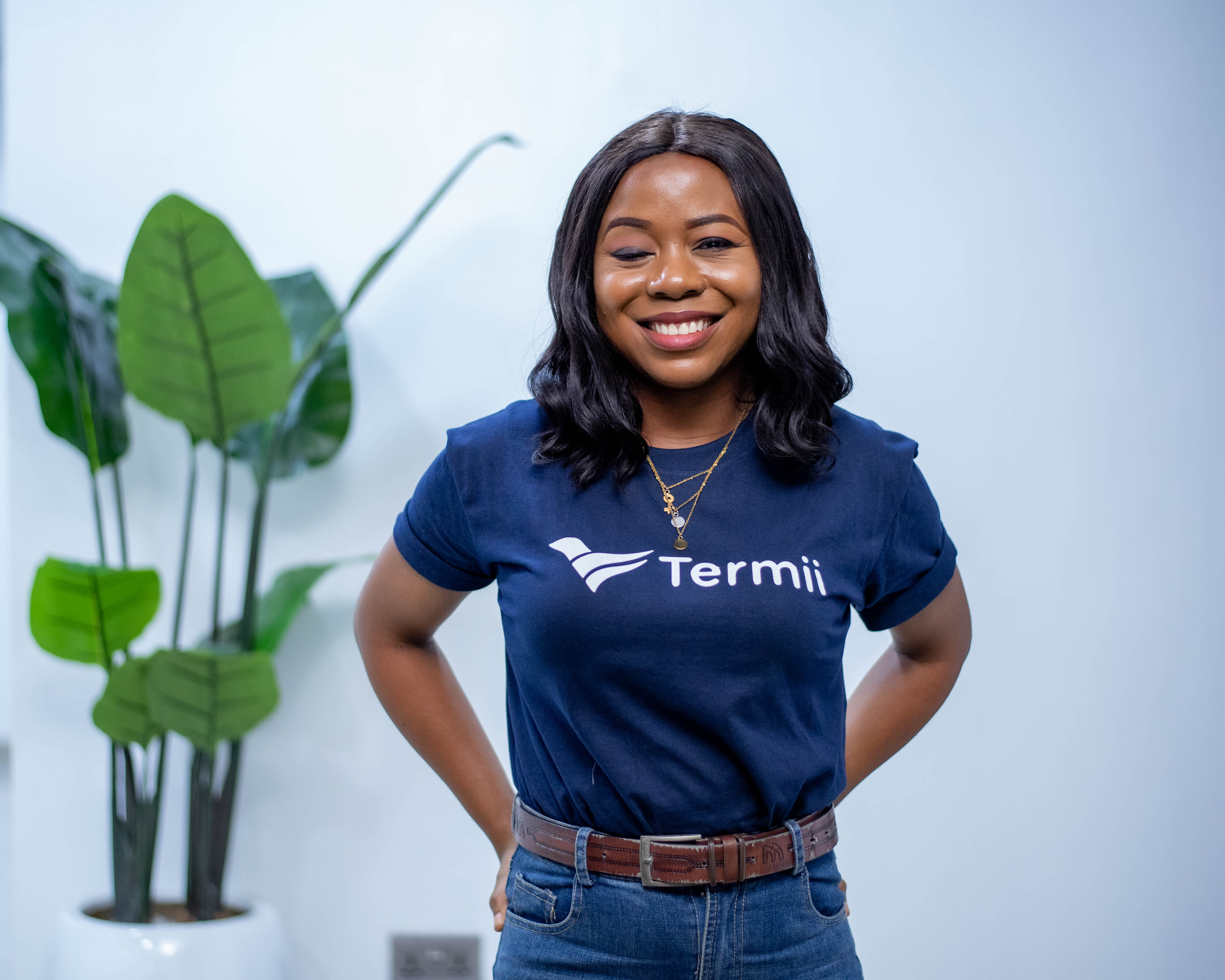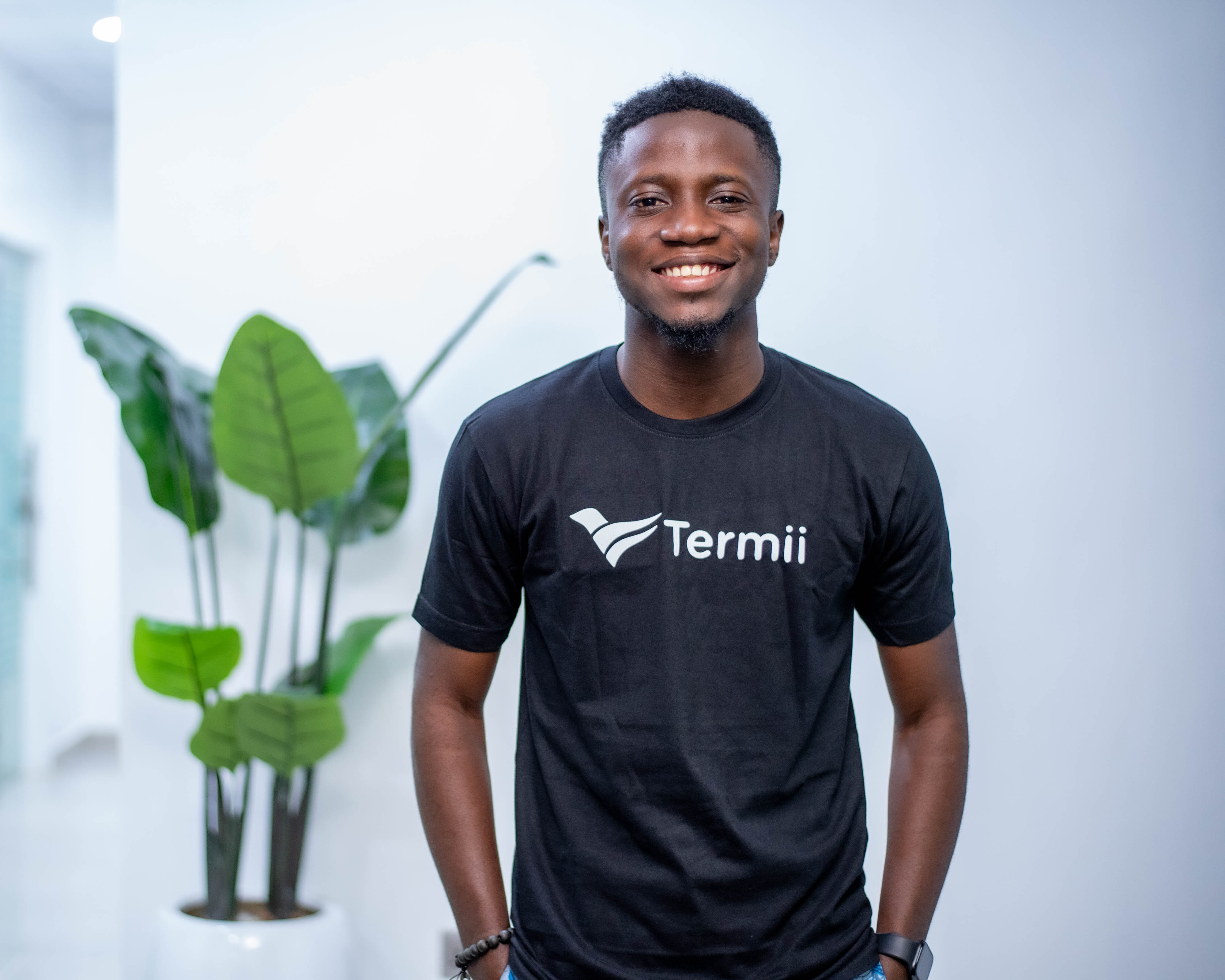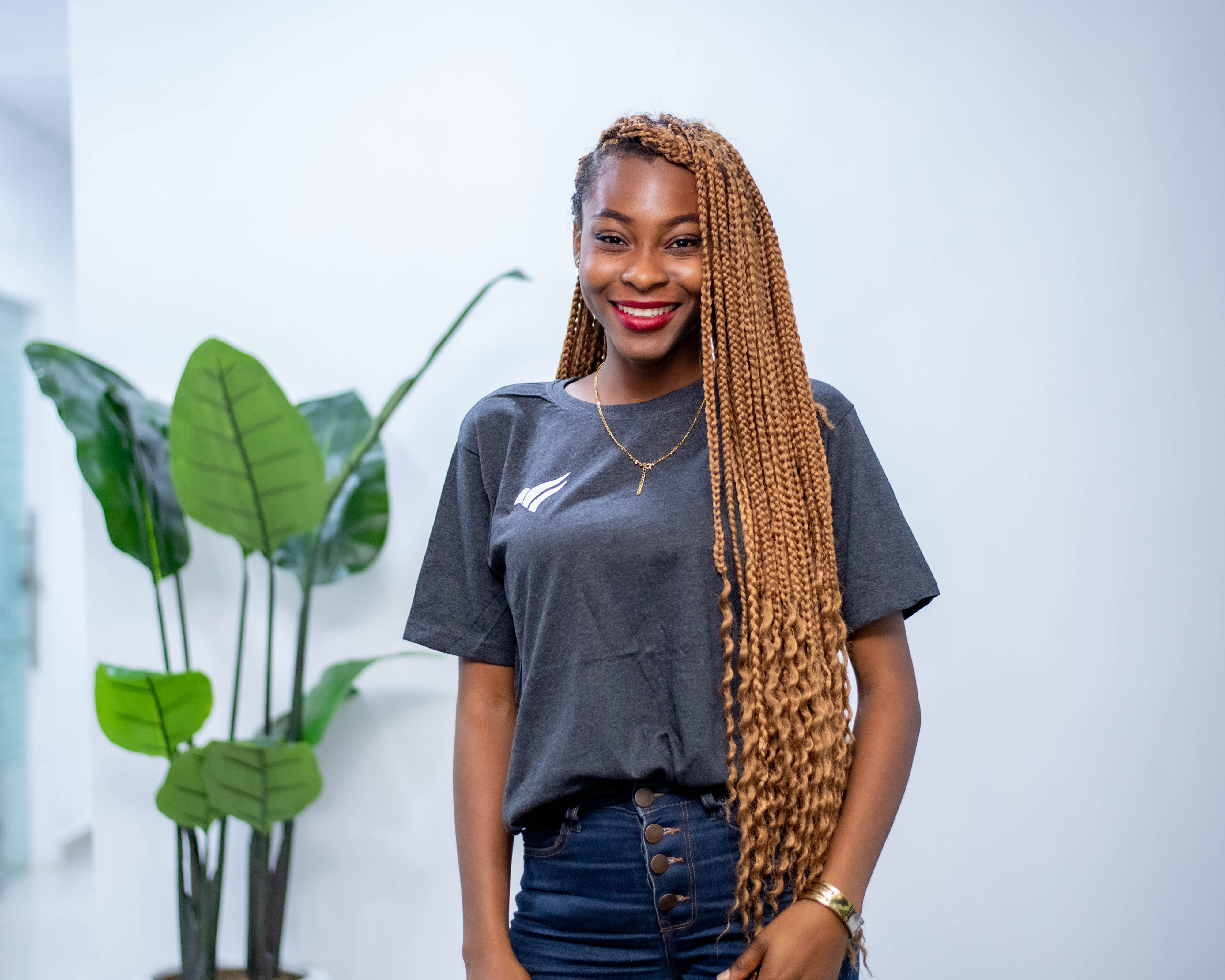 It's amazing how much I have evolved since I joined Termii. I feel incredibly lucky to be working in such an inspirational, passionate and playful environment, where we're always encouraged to "be ourselves".
Cecilia Abegunde
GROWTH ASSOCIATE
One of my biggest flex for being on the team is the ability to explore, own tasks and air my opinions while I champion a good experience for our users.
Oluwatobi Egbayelo
PRODUCT ENGINEER
My stay at Termii has proven to be pivotal to my growth as a Product Manager; the people here are beautiful! Everyone supports each other's growth.
Oluwaseun Isaacs
PRODUCT MANAGER
Take a career leap with us
Check out available position within our team.
Want to join our talent pipeline?
We would love to hear about your competences and achievements.
Send your resume